Posted: Tuesday, August 1, 2017
Wedding Season = Fuck Season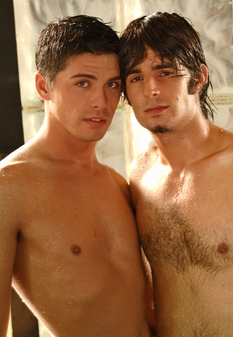 Every wedding invite I get, seems to remind me of this hot scene with Brant Moore and Dempsey Stearns at MyBrothersHotFriend.com. It may be an older video but it does not disappoint... plus there is a second part to this scene as well!

When Dempsey visits for his best friend's wedding, his trip gets a lot more interesting once he is left alone with his friend's brother, Brant. With the house to themselves, Dempsey and Brant make the most of their time by sucking each other off in the shower.

Stay up to date with Suite 703 on Facebook: www.facebook.com/suite703 and be sure to follow us on Twitter too - @suite703 and @703justin for latest updates and special sneak peeks.
More
Brant Moore, Dempsey Stearns

porn videos