Posted: Monday, May 10, 2010
Tommy Defendi... a bottom?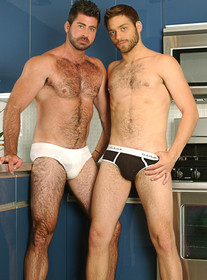 Tommy Defendi is back gentlemen! This time he comes back to bottom for his first time on Suite 703 and if you thought he was a great top, wait till you see his most recent scene with Berke Banks for Men Hard at Work!
This also marks the first time that Berke Banks appears on Suite 703, and if you have a thing for hairy men then you are in for a treat with this update.
So what do you think? Defendi better as a top or bottom?
More
Berke Banks, Tommy Defendi

porn videos